Live Access And Support
We are here for you with email and phone support 7 days a week 365 days a year
call: 1-866-429-6742 or email: info@HAZWOPER-OSHA.com
and we will be happy to assist!
About HAZWOPER OSHA Training: The Leader in Industrial Training and Workforce Management Solutions
HAZWOPER OSHA Training a.k.a Industrial Certified Training is a leading provider of industrial training and workforce management solutions. We offer a comprehensive suite of services, including: Best-in-class AR/VR solutions, Instructor-led training courses (virtual or in-person), Over 1,000 training courses, Cloud-based EHS solution, and Safety training. We are committed to helping our clients improve their safety performance, reduce costs, and increase productivity. Our training solutions are designed to meet the needs of a wide range of industries, including manufacturing, construction, energy, and healthcare.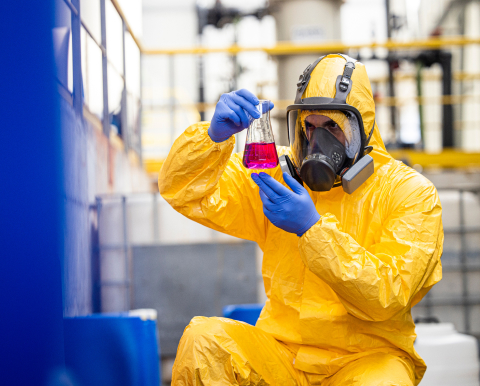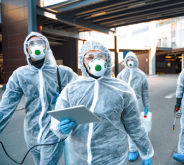 Our mission is to provide superior quality training services that: INSPECTORS select for their clients, CLIENTS recommend to friends and colleagues, TEACHERS prefer for their students, EMPLOYEES are proud of, and INVESTORS seek for long-term returns.
Our team is comprised of highly skilled instructors with extensive training and experience in the field of occupational safety and health. They have a wide-ranging expertise in various Environmental Health and Safety (EH&S) areas. Leading our team, our senior leadership brings over twenty years of hands-on experience in Environmental Health & Safety. They are constantly exploring innovative methods to improve the overall educational and training experience.
Please don't hesitate to get in touch with us if you have any questions about safety training or workplace safety. Sharing knowledge is our dedication, and we're here to help!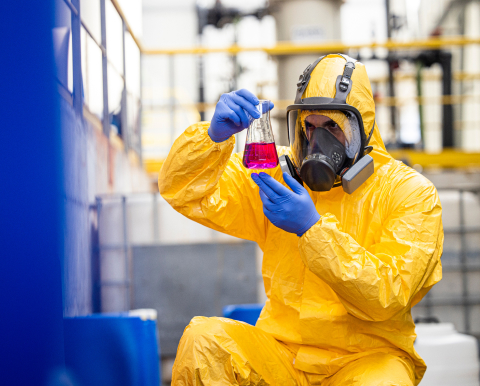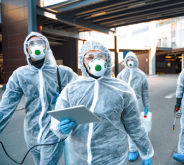 Our mission is to provide superior quality training services that: INSPECTORS select for their clients, CLIENTS recommend to friends and colleagues, TEACHERS prefer for their students, EMPLOYEES are proud of, and INVESTORS seek for long-term returns.
Customer Reviews

Anthony Tharp
03-08-2023
The only concern for me was the delay in loading, other than that it was a great learning tool.
Alex Valenzuela
03-07-2023
Great life saving information and safety mesures made understandable to even an entry level construction worker!!
Michael Conroy
01-25-2023
The class hit all the necessary highlights from the 40-Hour HAZWOPER class. It brought back some things I had forgotten and some new interesting updates. The course was to the point and kept me interested.
Victoria Boyer
01-04-2023
i really enjoyed this training, i like that the modules will continue to play without having to constantly click through. the information was relevant and to the point and not too much at any time. only thing was a couple of the quiz questions the grammar had me second guess a few answers but nothing that i couldn't understand after reviewing the quizzes. Thanks!!
Joshua Keene
12-03-2022
Occasional typos, and use of AI generated voice at times was unfortunate. Would like more videos examples of people actually practicing safety procedures, videos or photos of safety hazards like boiling, bulging, etc. for identification in the field would also have been useful.
Dustin Shaffer
11-09-2022
If you have to come back, sometimes the slide show and narration were not in sync. Also, when a few people logged out and back in, they were farther back in their progression than when they logged out and had to complete some of the training over again. Otherwise, great class! Comparable to other online training that I have taken in the past.
Tomas Magana
11-07-2022
Very good site with perfect examples and information. Quiz's at end of every lesson helped with final exam
Jim Brost
11-01-2022
Animation was very basic, but the thumb penetration example video was completely vague and inadequate. Please spend five more minutes on that portion of the video showing a better and more clear example of the process.
Sananh Bouttarath
10-31-2022
Course was too long and there were several times i was disconnected. Sometimes I was disconnected from lesson, but course still kept repeating on same lesson. other than that, I have no issue.
Jacob Hanvold
10-28-2022
Not sure if it is related to the program but kept crashing my browser during lessons. Required multiple restarts and logins to continue, sometimes loosing progress and recovering lessons. Not experiencing these browser crashes otherwise, so attributing it to course.
Manny Carrillo
10-25-2022
slideshows were very informative and helped me to understand the subjects very clearly
Kelly Armstrong
10-25-2022
The support team was amazing and accommodated all of my questions throughout the process.
Timothy Ferretti
10-21-2022
more content needed in regards to neutralizing and handling. i train and supervise removal of HEV and EV batteries and a lot more information should be included. but for a warehouse employee this would be a good familiarization course.
Rob Wedemeyer
10-20-2022
In person (classroom) training should be mandatory for anyone working in the field.
Eric Thisius
10-19-2022
I didn't pay for it so I don't know I didn't communicate with anybody so I don't know but overall it was a good experience